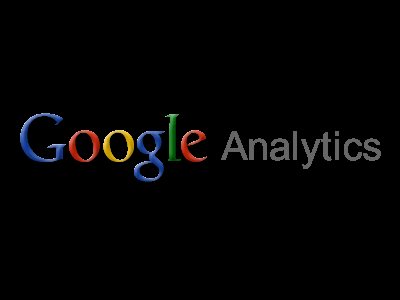 What is Google Analytics?
Google Analytics is a free service offered by Google that generates and subsequently offers detailed statistics concerning the amount of visits and types of visitors to a website. Google Analytics is aimed at marketers and operators of a website; this program is different from previously-created analytic programs that were marketed towards technologists and webmasters from which the industry of web analytics originally stemmed from.
Google Analytics is the most widely used website statistics program or service in the world; approximately 57% of the 10,000 most popular websites in the world use Google Analytics to track website traffic-based statistics.
Google Analytics is a program that enables a webmaster or developer to track all statistics regarding traffic. Google Analytics will not only allow a web developer or master to view the amount of traffic, including the amount of absolute unique visitors that visit the site daily, but it will also allow the user to track where these new users came from. Google Analytics will track visitors from all referring sites or programs, including search engines, pay-per-click networks, e-mail marketing programs, display advertising platforms and digital collateral such as links found within PDF files.
Google Analytics is integrated with Google AdWords; this combined effort allows users to review online campaigns by tracking landing page quality statistics and conversion rates. These conversion rates, which are also known as goals, may incorporate particular sales figures, lead generation statistics, views to a specific page or the amount of downloads for a particular file. Through these statistics, Google Analytics can be used as a monetizing tool; marketers analyzing statistics offered by Google Analytics will determine which advertisements are performing and those that are not generating traffic.
Google Analytics reveals statistics using a high level dashboard-type interface; the statistics offered in Google Analytics may be used by a casual web developer or may provide more in-depth statistics to marketers or advertisers. Through the use of Google Analytics analysis, those pages that perform poorly can identify using techniques such as funnel visualization, where visitors were referenced from and how long the visitor stayed on the site and their geographical position. Additionally, Google Analytics provides more advanced features, including custom visitor segmentation.

What kind of technology does Google Analytics use?
Google Analytics is implemented to include "page tags"; these tracking codes are embedded in the web page's JavaScript code that is added onto every page of the owner's website. When implemented, this code acts as beacon, collecting visitor data and sending it back to Google data collection servers for processing efforts. Data processing is issued hourly; the statistics, which are transferred from the hidden code on the page to Google's data collection servers, are available for in-depth observation after each hour of tracking.
What are the Limitations of Google Analytics?

Although Google Analytics provides in-depth statistics regarding website traffic, the majority of ad filtering programs and extensions (Firefox's Adblock for example) can block the tracking devices used by Google Analytics. This impediment prevents some traffic statistics and users from being tracked, which invariably leads to holes in the collected data. Additionally, privacy networks will mask the user's actual location to offer inaccurate geographical data.
Comments
comments